September 25, 2021
Crime
,
Lenient sentencing
Earlier this week, I wrote about a plea deal reached by far-left, Soros-backed Fairfax County prosecutor Steve Descano under which a serial child molester whose offenses carry a life sentence would instead receive only 17 years. A Fairfax County judge reluctantly accepted the deal but called it "woefully inadequate" and said the prosecutors had "victimized" the child in question.
Now a second Fairfax judge has done what the first was unwilling to do. Judge Randy Bellows has rejected a Descano plea deal. In this one, a man indicted for raping a girl four times during a period in which she was in fifth-through-seventh grade would have received only a three-year prison sentence.
Three years for four instances of raping a minor. That's justice, George Soros style.............To Read More...
Meet Steve Descano, the Rogue Prosecutor Whose Policies Are Wreaking Havoc in Fairfax County, Virginia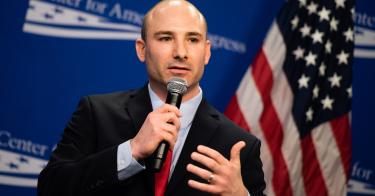 This commentary is part of a series on the rogue prosecutors around the country who have been backed by liberal billionaires such as George Soros and Cari Tuna and the threat those prosecutors pose to victims and others alike. Previous entries in the series have focused on prosecutors in Baltimore, Philadelphia, Chicago, and Boston.

One of the most disturbing features of rogue prosecutors is their utter disregard for real victims of crime and for victims' rights under state law.

It's one of the cancerous features of this radical new breed of prosecutors.

As we discussed in our major paper on the subject here, George Soros-backed rogue prosecutors also: (1) usurp the constitutional power of the legislative branch by refusing to prosecute entire categories of crimes; (2) abuse their offices; (3) enable crime to explode under their watch; and (4) harm the very people they pretend to care about the most, including low-income and minority individuals............To Read More...


in