September 27, 2021 by
Dan Mitchell
@ International Liberty
Biden wants lots of class-warfare tax increases to fund a big increase in the welfare state.
That would be bad news for the economy, but his acolytes claim that voters favor the president's approach.
Maybe that's true in the United States, but it's definitely not the case in Switzerland. By a landslide margin, Swiss voters have rejected a plan to impose higher tax rates on capital.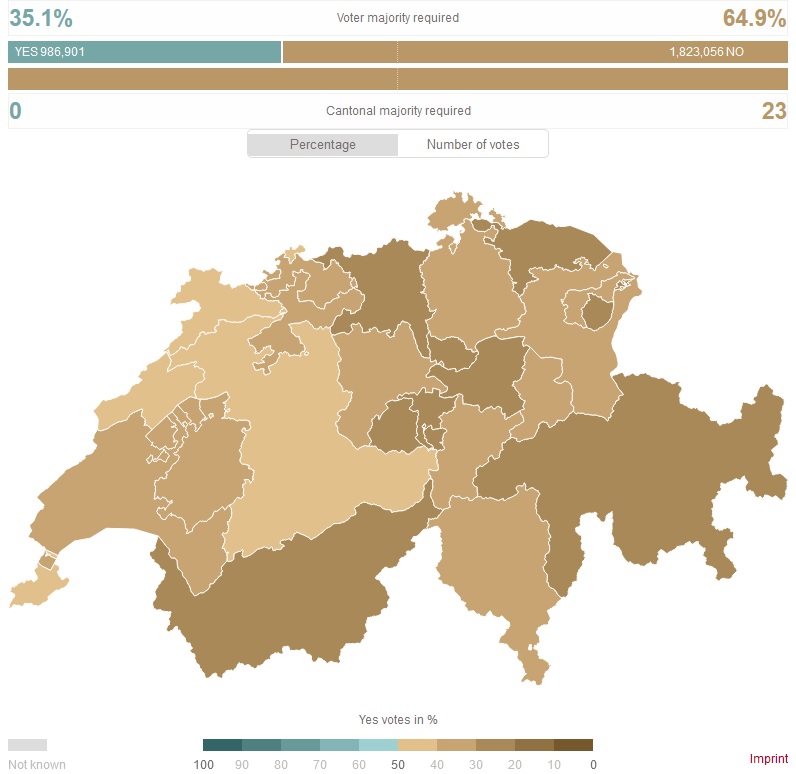 It's nice to see that every single canton rejected the class-warfare initiative.
In an article for Swissinfo.ch, Urs Geiser summarizes the results.


Voters in Switzerland have rejected a proposal to introduce a tax on gains from dividends, shares and rents. The left-wing people's initiative targeted the wealthiest group in the country. Final results show 64.9% of voters and all of the country's 26 cantons dismissing the proposed constitutional reform, in some cases with up to 77% of the vote. …The Young Socialists who had launched the proposal admitted defeat, accusing the political right and the business community of "scare mongering"…

The Young Socialists, supported by the Social Democrats, the Greens and the trade unions had hoped to increase tax on capital revenue by a factor of 1.5 compared with regular income tax. …Opponents argued approval of the initiative would jeopardise Switzerland's prosperity and damage the sector of small and medium-sized companies, often described as the backbone of the country's economy.
For what it's worth, I'm not surprised that the Swiss rejected the proposal. Though I was pleasantly surprised by the margin.
Though perhaps I should have been more confident. After all, the Swiss have a good track record when asked to vote on fiscal and economic topics.
Though not every referendum produces the correct result. In 2018, Swiss voters rejected an opportunity to get rid of most of the taxes imposed by the central government.
P.S. Professor Garett Jones wrote a book, 10% Less Democracy, that makes a persuasive case about limiting the powers of ordinary voters (given my anti-majoritarian biases, I was bound to be sympathetic).
This implies that direct democracy is a bad idea. And when you look at some of the initiatives approved in places such as California and Oregon, Garett's thesis makes a lot of sense. But the Swiss seem to be the exception that proves the rule.