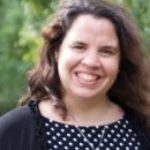 Christine Favocci July 19, 2021
The establishment media has been all-in on the narrative that African-Americans are clamoring for politicians to boot police from their neighborhoods.
These leftists have championed cities that defund their police departments even as crime rates skyrocket in those areas — but, we are told, black people feel safest when the cops are gone.
However, one reporter finally saw through that lie when he witnessed what he called a "surreal moment" in Oakland, California.
Lee Fang, an investigative journalist with The Intercept, was covering the pro-law enforcement "Stand Up for a Safe Oakland" rally at the city's Lake Merritt Amphitheater on July 10.
He noted that hundreds of mostly black supporters not only showed up en masse to back the blue but some of them also schooled what he called a handful of "white antifa protesters" who were insisting that police were the problem.
"Surreal moment in Oakland. About 200 mostly black families rally with police to call for an end to the epidemic of gun violence," Fang tweeted from the event.
"Mothers at the stage mourning recently murdered children," he said about the names of the crime victims being read. "In the back, less than a dozen mostly white antifa protesters assembled to jeer them."............To Read More....