By Brooke Singman Fox News September 25, 2017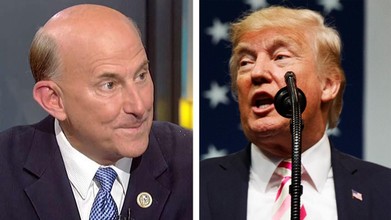 GOP Rep. Louie Gohmert on Monday urged Arizona to "recall" Sen. John McCain amid his recent brain cancer diagnosis, while criticizing his Republican colleague for going back on his 2016 campaign vow to repeal ObamaCare.
"[McCain] is one of those that said I will repeal—if he had said last year what he was going to do," he would have lost, Gohmert, R-Texas, said on "Fox & Friends" early Monday...........
Continue Reading.....
My Take - I think this is immaterial since McCain's cancer is terminal, killing Ted Kennedy and Beau Biden, with the average life span after diagnosis being 14 months. However, you've got to applaud Gohment. If Arizona did recall him, if that's allowed, that would be worth a big round of applause. But that's not going to happen. McCain has been a RINO forever, including when the Republicans chose him to run for President of the United States. What's wrong with the Republican Party? He's worked like a liberal and talked like a conservative, but his history showed what a liberal big government guy he really was, and during this last election it was clear he was an absolute phony, but Arizona Republican still elected him overwhelmingly in the primaries against a good conservative candidate. The real issue is this: What's wrong with Arizona and the Republicans?