By Rich Kozlovich

P&D has done well over this year and at one point I peaked at 37,000 hits a month. Compared to the big sites like Townhall that's chump change, and compared to Drudge, which gets untold tens of millions of hits a day, it's chumpier change. So 37,000 hits a month isn't that big a deal, but I'm pleased especially since those hits are from all over the world. Of course those numbers change over time and when I post less the hits slow down.
I will be posting far less in the coming days as I've decided to go into a semi-hiatus in order to work on three projects. A white paper on fund raising, another on why Jews and Catholics are Democrats and .....alas.....my book. I will be posting full commentaries by a number of people who've given me blanket permission to do so and I will feature a post or two on things I'm really interested in and/or Observations From the Back Row. The left has unleashed a lot of malevolent genies that may be difficult for anyone to put back into their bottles. Here's today's thoughts.
There's going to be a lot of fall out over this election for those who have an inordinate opinion of who they are and their value to the world - and often times both are not in line with what the rest of the world thinks. The Bush's are done. I will give George II kudos for his gracious behavior over these last eight years as he wanted to treat Obama like he wished he'd been treated. That's wasted on leftists because they have no grace, class, honor of dignity. They only care about winning and destroying anyone in their way, but being from a prominent family may infer class and grace - that may be an inaccurate vision.
Jeb wasn't a classy during the campaign
and in point of fact he seemed more like a spoiled rich kid than a leader, or a gutsy fighter taking blows and delivering them back with skill. He and the Kasich crowd are done.
I've met Kasich and he suffers from a serious case of weird compounded by a massive infection of hubris.
During the campaign there was
"
flare-up between Kasich and Republican
National Committee Chairman Reince Priebus, who

"
warned Sunday that Kasich's refusal to back Trump could have political consequences in the event he runs again
".
Kasich's team responded by saying:
"The idea of a greater purpose beyond oneself may be alien to political party bosses like Reince Priebus, but it is at the center of everything Governor Kasich does."
What a load of horsepucky!
Not only is Kasich weird and arrogant - he's a liar. He's a numbers guy and his financial claims about Obamacare were clearly wrong. He had to know that! That made him a liar. He told Ohio and then went around to other states promoting Obama care because God wanted him to. So we know he's weird, arrogant, a liar and he's a bad theologian. Then during the campaign he pandered to the left and gay population by saying he went to a gay friend's wedding because God loves everyone.....and that made him a heretic.
Did his position on Trump make any difference? No! Trump took 83 of 88 counties. He lost five counties with large metropolitan or university populations. But what if he'd lost in Ohio? Would Kasich have been responsible? What if Ohio would have made the difference and caused Hillary elected? Would Kasich have been happy about that? He's term limited and we won't have to listen to him about anything very soon. But I'm not so sure anyone is listening to him now. I certainly don't! Maybe he can join Cher on Jupiter. Members of the Club For the Galacticly Stupid should stick together.
Hollywood is going to suffer over this election. So many
put their careers on the line
for Hillary, and now, there's backlash. That's because that's politics, not entertainment. Take "
Leonardo DiCaprio's recent documentary, Before the Flood, earned as much press as any film could muster. Both entertainment and political sites praised the climate-change film, ignoring how the actor's lavish lifestyle clashes with the film's eco-message. Flood even featured President Obama, who spoke to the press along with DiCaprio to boost the film's visibility. Not to be outdone, the film's director, Fisher Stevens, called Trump an "insane person" for disagreeing with the film's climate-change alarmism. Did all that free publicity rally audiences to watch the movie? Not exactly. It couldn't even beat Bubble Guppies in the ratings."
They did get one award for this effort. DiCaprio and
National Geographic Channel Share the First Henny Penny Media Award
:
Myths, Facts and Hyperbole for
their promotion of myths, their failure in accuracy, and their unending love of hyperbole.
The biggest loser in the election was the media.
For days..... "
the media slammed Trump as "destroying our democracy" by saying he wouldn't accept the outcome of the election. For a typical take on this wild-eyed claim the Washington Post hyperbolically called Trump's debate reply a "horrifying repudiation of U.S. democracy."
The very same media that excoriated Trump for saying he wouldn't automatically accept the election are now calling
for insurrections for Trump being elected. But that's not a "
horrifying repudiation of U.S. democracy"?
This is the same lunatic media that lauded the blithering Idiots of the Occupy Wall Street crowd as a demonstration of American Democracy.
This article states
:
"As common, everyday liberals take to the streets to beat up those they disagree with, blockade streets, and destroy other people's property because, you know, they are all so into "peaceful democracy," their instigators in the left-wing media and entertainment biz are egging them on with one meltdown after another all because Donald J. Trump won the election for president."
So does that make them guilty of inciting riots? If that's true - and it is - doesn't that make them open to criminal and civil litigation? Just a thought!
And now Snoop Dogg joins the " I'm moving to Canada" crowd. Good for you Snoopy boy, stick to your guns. Good the U.S. too! So sorry Canada!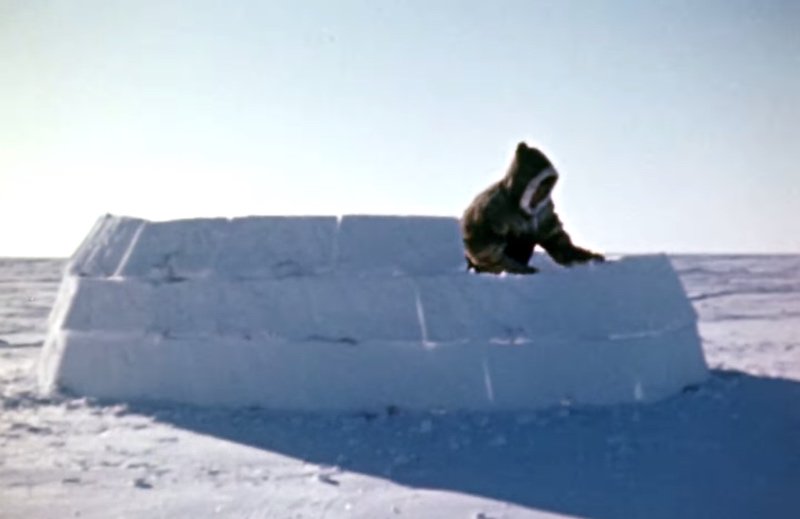 It turns out
Canadians aren't all that excited about getting
all this leftist entertainment trash.
Dr. Winder Gill says they're building a wall
- Imagine that!
As for race relations and Obama's lauded abilities to heal the nation's racial animosity - remember that's what leftists told us in 2008 and 2012, but as in all things left - reality impinges on their lies and delusions. In New Orleans they're writing
"Die Whites Die'.
Where's the Justice Department declaring this "hate crimes".
One woman even claimed these violent protests were the American way, while the election wasn't democracy. Well, in a way she's right since democracy is Greek for Mob Rule. That's why American isn't a democracy - it's a republic. In the meanwhile let's think about all those whites who rioted after the 2008 and 2012 elections. Let's see....there was...... ooops...... there weren't any! But if anyone ever needed more evidence the left isn't about peace....it's about attaining power by any means possible and if they can't convince everyone to abandon their rights and give up their freedoms to a leftist elite - they'll violently steal it.
There's another contingent the Democrats are losing - Catholics! It would appear Trump
won the majority of Catholic voters
"by a margin of 52% to 45%, the polls showed. Most surveys before the election had shown Hillary Clinton winning more Catholic votes."
The conclusion - Christians are finally getting it - abortion is murder and anyone who professes to be a Christian and is a member of the Democratic Party is a heretic! It's really that simple! It still stuns me 45% are still choosing to be heretics.
The fact is Trump - no matter what he does from now on - Trump can claim he did the nation - and the world - a major service by orchestrating
"the political destruction of Hillary Clinton and her infinitely corrupt machine."
There's a great deal of talk about what Trump should do now, but as I see it there's only a few really relevant things he must succeed at. Saving the Supreme Court, repealing Obamacare, stop and reverse the consequences of illegal immigration, re-open all the investigations regarding the Clinton's and expand any new investigations.
As I see it her "crony's and allies" will start to abandon her....and many have probably already done so, and her best hope is she will end up like "
one of those Mafia dons slumped in a wheelchair while the lawyers attempt to generate sympathy. And that's fine. She has earned the most Hellenic of punishments."
But at this point Trump has one major accomplishment:
"Saving the United States from falling into the hands of a political banshee. That's enough for any man."