Fox News Insider

October 7, 2017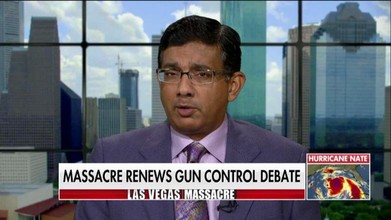 Author Dinesh D'Souza warned Republicans not to go overboard with gun control legislation, saying the Second Amendment exists to protect against government tyranny.

Republicans can pass sensible gun laws, the conservative filmmaker told "Fox & Friends," but he recommended excluding Democrats from the discussion............Continue Reading.....
Klayman:
Just Ask the Peaceful Protesters in the Successful Bundy Standoff!
2 Benghazi Victims' Parents Want Hillary on Trial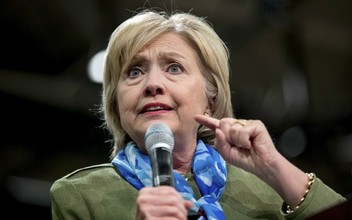 OneNewsNow.com
In a plea for justice, two parents of two of the victims slain by jihadists in the infamous Benghazi terrorist attack — which former President Barack Obama and Hillary Clinton blamed on an unrelated YouTube video — argue in a brief they filed with the District of Columbia Court of Appeals that the former secretary of state should stand trial for lying about the deaths of their children.

On behalf of parents Patricia Smith (mother of Sean Smith) and Charles Woods (father of Tyrone Woods), Freedom Watch's Larry Klayman brought the lawsuit before a lower court last year alleging that Clinton lied about the attack before slandering the victims' families -- by suggesting that they were spreading lies about the deaths

.........

Continue Reading.....
Judge Jeanine: Roy Moore's Election Means Americans Will Dump 'Lying, Thieving Slugs' Establishment Republicans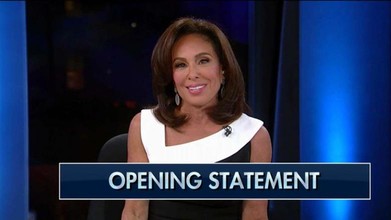 Judge Jeanine Pirro warned establishment Senate Republicans that the American people are gunning to replace them in 2018 with more populist candidates.

Judge Roy Moore won the Republican primary runoff for Jeff Sessions' Senate seat last week in an upset that Pirro said is indicative of the way other congressional races will go.

Continue Reading.....
By Phil Helsel NBC News

October 1, 2017
Former CIA Director John Brennan on Saturday defended football players who take a knee during the national anthem in what they say is a protest of racial inequality, and seemed to suggest President Donald Trump's focus on the issue is misplaced.

"Taking a knee during the national anthem shows respect for the flag and for all those who fought and died for it and, at the same time, concern about problems within American society that need to be addressed," Brennan said in a statement released by former deputy chief of staff Nick Shapiro........

Continue Reading.....
Two women were stabbed to death and their assailant shot dead by soldiers in the southern port city of Marseille on Sunday in what police sources described as a "likely terrorist act."

Three police sources said the suspect had shouted "Allahu Akbar" (God is greatest) as he carried out his attack at Marseille train station. No further details were immediately available............

Continue Reading

.....
Klayman:
Reminder How Past European Leaders Have Ruined Their Continent! Unfortunately Merkel's Reelection Makes Matters Worse!
Newsmax October 6, 2017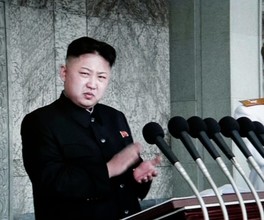 North Korea is preparing to test a long-range missile which it believes can reach the west coast of the United States, a Russian lawmaker just returned from a visit to Pyongyang was quoted as saying on Friday.

Anton Morozov, a member of the Russian lower house of parliament's international affairs committee, and two other Russian lawmakers visited Pyongyang on Oct. 2-6, Russia's RIA news agency reported..............Continue Reading.....
James Woods Retires From Acting After Saying He's Blacklisted Because He's Conservative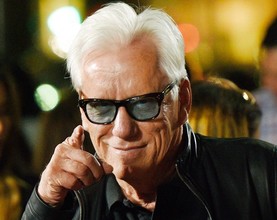 Fox News

October 7, 2017
Just weeks after James Woods said he was blacklisted in Hollywood because of his conservative views, the Oscar-nominated actor said he was retiring from the industry.

Woods tweeted this summer that he had "accepted the fact that" he was blacklisted from Hollywood because of his views. He has said being conservative has made it tough to find work in Hollywood the past few years.

Absolutely. The only reason I express my views is that I have accepted the fact that I'm blacklisted. Also I bought Apple stock in the 80's https://t.co/mNGNhRmx9d — James Woods (@RealJamesWoods) August 22, 2017...............

Continue Reading.....
Police: Car crash in London is traffic accident, not terror
A car crash that injured 11 people outside a major London tourist attraction Saturday sparked fears of a terrorist attack but turned out to be simply a traffic accident, London police said. The accident at 2:20 p.m. outside the popular Natural History Museum in the heart of central London brought a gigantic police response, including helicopters and hazardous area response teams, because of terrorist concerns.........

Continue Reading.....
Klayman: London Mayor and Police Are Not to Be Easily Believed No More Than Las Vegas Authorities Who Have a Reason to Cover Up for These Attacks Occurring on Their Watch!