By Rich Kozlovich
On April 16, 2016 I posted this article -
Observations From the Back Row: Nobody Owes You Anything!
- responding to an article on April 12, 2017 - "
Could It Be Time To Deny White Men The Franchise?
" - by Shelly Garland - at least that's who everyone thought who wrote that obnoxious piece published by the Huffington Post who
described him
as follows:
Shelly Garland is an activist and a feminist completing an MA degree in Philosophy. When she's not gagging at South Africa's unique brand of rainbow politics she's working on ways to smash the patriarchy.
It turns out the Huff and Puff was completely taken in by this loon who isn't a woman at all. Shelley Garland's real name is in fact Marius Roodt - a white male disguised as a woman.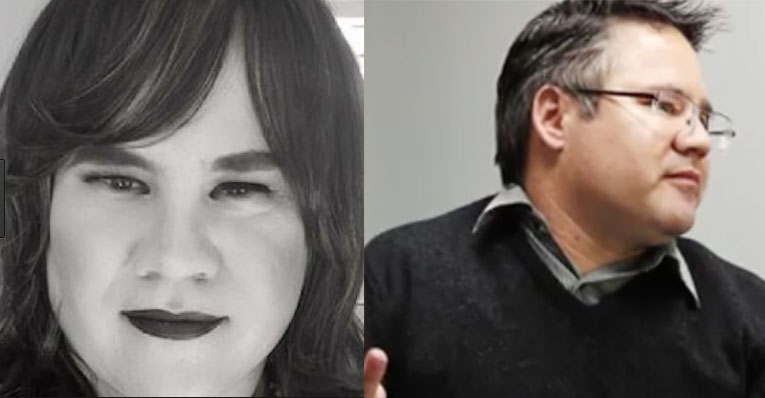 His goal?
"He told HuffPost his mission was to see "what was the most outrageous piece he could get published – and his next effort was to have been a blog titled Why The Khmer Rouge Weren't All That Bad".
"I want to see what is the silliest thing I can get published."
Now the Huff and Puff is at the center of controversy for publishing a fake writer with a nasty message. A message of hate and conflict, and here we thought the Huff and Puff was a liberal bastion. Well.....they are.....and that's a liberal for you. Perhaps the world should thank this fraud. It exposes who and what media outlets like the Huff and Puff really are. The fact of the matter is if they didn't think exactly the way this loon wrote - this would have never happened. What sane person would publish such nonsense?
And where's the main stream media? As far as I can tell the editor isn't being fired for this blunder, and if she is fired - it will not for publishing those views - it will be for publishing views from a fraud.
One last thought. Should we believe these views would have been any more acceptable if they came from Barbara Walters? That's the question that should be asked of the Huff and Puff, who might be more than qualified to be part of the Club For the Galacticly Stupid.
Update 4/27/17 : The editor at Huff and Puff
has resigned
.