By Pam Geller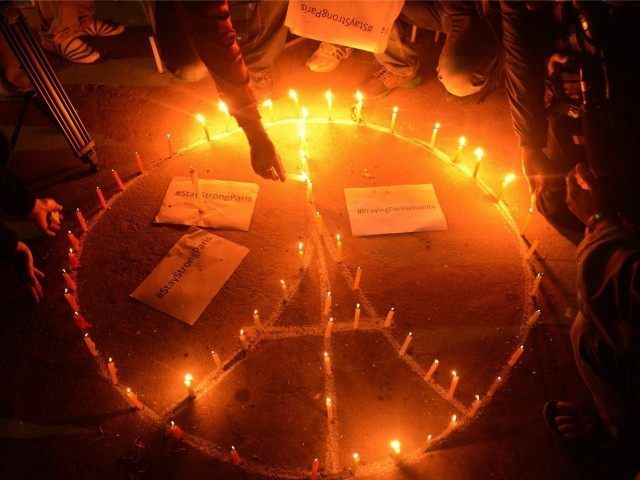 The most basic, primitive honor a nation owes to its dead is to fight to defend itself—to defeat the enemy and win. And yet the West won't. The West is hanging on by a thread and doesn't even know it. We are living off the fumes of the accomplishments of our forefathers and those who fought and died in the cause of freedom and individual rights. But the thread is wearing thin. Time is just about running out. After the murderous jihad attacks in Paris comes the predictable Western response: not resolute self-defense, but weepy candlelight vigils, protestations of unity, and hashtags. After the jihad attacks in Garland, Texas, Chattanooga, the University of California Merced, and scores of arrests of American Muslims working for ISIS (the FBI has 900 ISIS-related investigations currently ongoing), our top priority should be to crush the enemy.
Instead, we get pathos and pitiful memes.
NBC reported
: "Paris residents were using the hashtag #PorteOuverte — French for 'open door'—on Twitter to offer safe haven to strangers stranded after a string of deadly attacks Friday night." Everyone is congratulating himself over this hashtag. "Twitter users in other countries,"
NBC added
, "also began using the hashtag to share their delight that social media was being used for a good cause"—

colossal stupidity.

......When Muslims attack, the left attacks us.
MSNBC
, the
Guardian
, and
Salon
all ran pieces blaming the "right-wing" for the Paris attacks. Outrageous, but not surprising......
To Read More...